How to Prepare Your Garden for a Hot Summer
Summer is coming around fast, meaning spending more time outside in your garden. No matter how large or small, your garden is, you can do many things to prepare it for a hot summer.  Preparing and organizing your garden a few months in advance will make your summer more enjoyable. You can invite your friends and family for afternoon barbecues or evening garden parties. Even if you don't plan on hosting family get-togethers, you can prepare your outdoor space for a summer of solo relaxation or gardening. So, how can you prepare your garden for a hot summer? Follow the top tips below! 
1.Update Your Garden Furniture
If you've got the space to have a seating area in your garden, purchasing new furniture is a great opportunity to modernize your outdoor space. 
Get yourself some outdoor chaise lounge chairs and a brand-new table. Alternatively, you can find a matching set of tables and chairs.
Consider creating a closed-off seating area that gives you more privacy when relaxing outside or outdoors hosting family events. You can create a small coven with glass panels or a small brick wall. 
If you're choosing the latter option, you might need the help of a professional to correctly erect the wall. Even though this comes at a cost, it's better to have a properly built wall that doesn't pose a safety hazard than to haphazardly build it yourself!
2. Prune Your Plants
If you've got planters and shrubs in your garden, it's a good idea to prune them before summer rolls around. It will be much easier to keep up with the gardening when your flowers bloom if you've already done the preparatory work beforehand.
Grab your pruners and shears and trim the bushes, so they look neat. Pull up as many weeds as possible to minimize their growth during the sunny summer. Again, being prepared and getting rid of the weeds early in the year will make your life easier during summertime.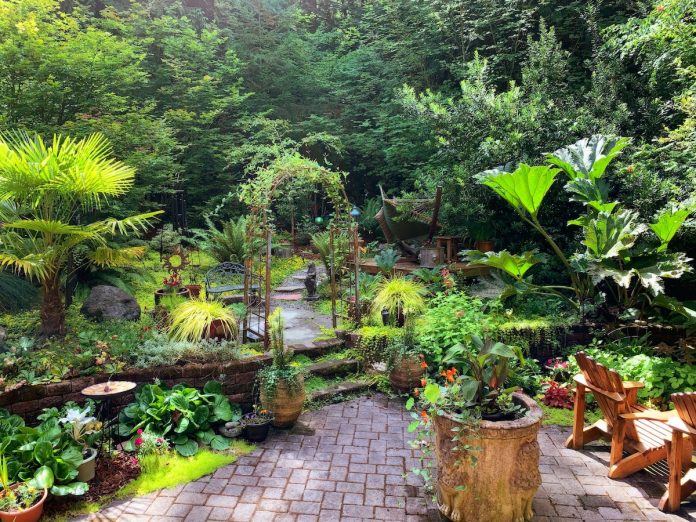 3. Replace Your Paving Stones
It's easy to forget about updating your paving stones when preparing your garden for summer. However, if it suits your budget, laying brand-new paving stones down can completely transform your home.
If you don't have a paved area, consider adding one. It creates an incredible atmosphere in your garden and enhances the aesthetics of your outdoor space. It's also perfect if you plan on having guests around for garden parties.
There is an endless range of paving stones available on the market. They come in all shapes, sizes, and colors, so you must research to find the perfect options for your needs and wants.