Smart Home For Beginners: How To Lay Down The Foundation
Smart homes are not just about making a house more futuristic; they are also about making it more sustainable. We all have a responsibility towards saving the Earth and its valuable energy resources, so why not invest today and enjoy the future! In this article, we will be talking about the different ways you could have a smart home for beginners. First, we will start by discussing the concept a little further to get a better idea. Then we will be talking about the different smart home equipment you can buy for your first home. These are excellent gadgets which will help you lead a good life. They are like tiny helping hands for all your problems.
What Is a Smart Home?
At the heart of a "smart home" could be called a home that is well equipped with devices that can easily automate tasks and/or allow remote access. 
These can be installed into the building during its making, or you can add them later, based on what you want.
You can control them with various means, including apps, switches, remote controls, voice commands, or even artificial intelligence.
Why You Should Have A Smart Home
Smart homes are a matter of money. Thus, you should know why having a smart home is beneficial for you before investing in one.
1. No More Tiresome Jobs
You wouldn't have to worry about any heavy lifting when your garden can automatically mow and water itself.
It is like having help at all times but with a one-time investment.
Why get up to switch off the lights when your phone can do it, or best your command! 
2. Saves Energy
Smart equipment is built-in in ways that can easily save energy!
They have their brains, which understand when too much energy is being spent for no apparent reason.
For example, when you have a smart air conditioner, they will detect an open window and turn itself off automatically.
3. Security
Yes, secure home is a smart home!
Security equipment will allow your house to protect you in critical situations. These are motion sensors, panic buttons, CCTV cameras, smart lights, etc.
If you want a security installer who will help you, then Grand Prairie home security from Smith Thompson is the best choice.
4. Entertainment
Yes, a smart home will be able to give you good entertainment!
We are talking about the Internet of things and artificial intelligence, which you can install in your house and get your desired entertainment anytime during the day.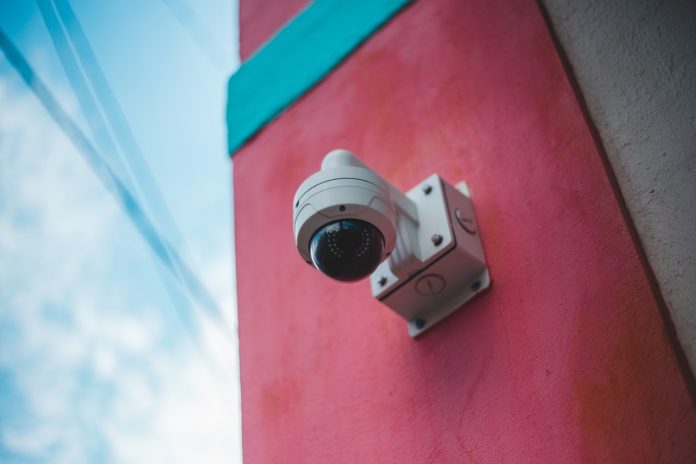 Smart Home Equipments Which You Need
If your home loan has just been approved and you move in, here are some of the best smart equipment you need for your house.
1. Smart Security
Getting easy to keep your home, family, and belongings safe never gets old! With smart security, it will be more efficient. Plus, it will bring peace of mind and help you feel more secure around your property. 
Smart security is a modern solution to age-old concerns about theft or intrusion, allowing you to analyze your home and keep your facility and belongings intact just from your mobile device or PC. 
2. Smart Lighting
From sensory lights to command lights and plugs, your interior lighting will impress everyone!
From lighting switches to colorful wall panels, smart lights are the best way to have your first futuristic smart home. 
And there are many options on the market, including but not limited to less expensive smart LEDs, colorful party lights or motion sensor lights, etc.
Once you start investing, you might want to fill your entire home with things!
3. Smart Radiators
Smart radiators are the best equipment you can get, which will help you save a ton of energy.
It gives you precise control over all radiators in your home from your smartphone or any other smart device you could connect it with. 
So wherever you are, you can choose- 
– the exact temperature.
– schedule its timing.
Or, even turn them off all completely.
4. Smart Sprinklers
The smart sprinkler controller allows you to turn the sprinkler anytime, anywhere, and off via the app. 
The app also helps sprinklers schedule when and how long to water the turf. Some people use daily weather forecasts to adjust when sprinklers turn on and how much water they need for that particular day.
A garden that waters itself!
5. Smart Locks
With smart locks, you can throw away your keys!
No more forgetting to take the keys! 
Now, enjoy the safety and convenience of managing your locks wherever you are.
With a smart lock, you wouldn't want to get keys anymore!
Open the door even if you have forgotten your key because there are no keys in the first place. 
It can also be operated remotely using any smart device and application. Many models even have a numeric keypad on the lock for you to type the unique code.
6. Voice Assistance
This software speaks aloud to the user and responds to voice commands.
Sometimes, helpers can return relevant information based on certain commands by listening for specific keywords and filtering out ambient noise.
Now, have your movie nights with just your voice; no more looking for the keyboard!
7. Smart Blinds
Smart blinds are window covers that can be opened and closed with a smartphone app or voice commands.
Seriously, these smart technologies are making us lazy!
However, we cannot deny that these smart blinds are a genius invention.
The Future Is Here!
There, you now have a futuristic house cut straight up from a sci-fi movie!
It is all about hand gestures, smartphone remotes, and voiceovers now. 
The best part about smart technologies is they can be operated from anywhere. So, no more sky-rising electricity bills because you forgot to switch off your lights that one day.
Thank you for reading Smart Home For Beginners: How To Lay Down The Foundation